Oh, my Abba Father, how I have longed to be embraced by You…yet I knew you not.
So afraid Abba…, and so…,for all of your children holding terror to their hearts, Your heart broke open wide!
"O King of the House of David, opening the gates of God's eternal Kingdom, come and free the prisoners of darkness" (Song of Songs 6:10)
You heard my cry, as I allowed my longing to emerge amid the terror…
And…,
You answered my plea with one Glorious Light
Bursting forth in my heart…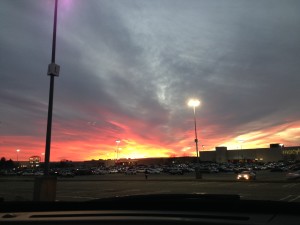 The Word made flesh…Jesus, my One Love!
It is on Him, that you God, my Abba, have set your seal.
O "Set me as a seal on your heart, "….Song of Songs 8
"Turn to me and be safe, all you ends of the earth,
for I am God; there is no other". Isaiah 25
"And be safe"…,
I hear You whisper, "You are safe now, I will keep you safe"…
Turn to me…
See me bursting forth on Christmas Morning, wailing helpless, in order for you to turn to me and be safe…
See me crying to you…I, Your Abba Creator God, needing to be held in your arms, and crying as a babe for safety…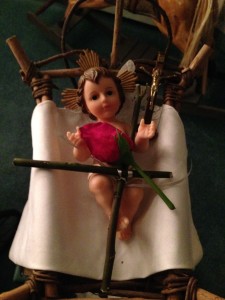 Only to keep you safe…
I gave to you my Son Jesus, born in a wooden manger, only too soon to be nailed to the
Cross of Salvation,…to keep you safe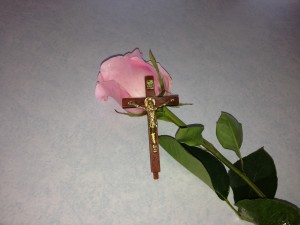 May I hold you, my Beloved daughter…
through your One Love Jesus
Will you rock and caress my Beloved Son on Christmas morn, and allow His Saving Love and Grace to carry you into eternity?
Yes!  Yes!  Yes!
I will…I AM…forever in your arms…
Safe always in Your Love Abba Father, through Your Beloved Son Jesus
Born to us on Christmas morn…
The Star of David, Prince of Peace,
My One Love Jesus, My God and my All
Hope and Glory, Grace and Gift
Safe in His arms, Jesus, safe in my heart…
My Beloved Always…
Jesus
O Emmanuel, our King and Giver of the Law, come and save us,
Lord our God!
Longing to cradle You My One Love Jesus in my arms on Christmas Morning, as You Abba Father,
Cup my face with Your strong yet gentle hands and say…
Be safe…
Everything is Grace,
the wee one