Intense longing for You, my One Love Jesus, my Abba Shalom…overtook me …in the hour that is the loneliest…
In the juxtaposition of darkness and light of the coming day…I am terrified, as it beckons…that pre-dawn hour, in the time of the not yet light…asking for surrender to You, my One Love Jesus, my Abba Shalom…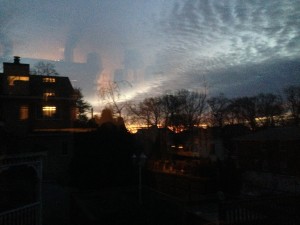 Surrender to Your Holy Will You ask, when the deepest fears and questions that encapsulate this beggar's heart rear their ugly head…
His breathing was labored, my dear friend…my guardian angel, as I always called him…,
Cancer, rendering his outward appearance so different when we visited him yesterday.
"Therefore we do not loose heart. Though outwardly we are wasting away, yet inwardly we are being renewed day by day"…(2 Cor 4 :16)
I needed to see him before he returns to You my One Love Jesus…
I needed to pray words of thanksgiving for the gift of him in my life…for the gift of kindness bestowed upon me, always by my guardian angel,…and will be cherished by me forever. I held onto the hope that he could hear me.
Fear throttles me once again…
The questions, the terror of a body racked with pain…the letting go…
Shall we fall into nothingness after agonizing pain…is that our lot, covered with the grime of our fallen nature…the sin of my way…not Yours…
I stand, with open hands in the pre-dawn…knowing that You are waiting for an answer… a hope…a response to Your grace…, my One Love Jesus Savior God, my Abba Shalom!
I drift back to the hospital room in my mind's eye, and I see so much love there…
Lives lived in kindness…
A legacy that lasts into eternity…
I think of You, My One Love Jesus, my Abba Shalom…letting go…choosing to walk with us because You love us…
Breathing labored…
Arms outstretched, nailed to a tree, naked and completely vulnerable…struggling to breathe…
NOT unlike my dear friend…You are with him…carrying him now…
"Let us fix our eyes on Jesus, the author and perfecter of our faith, who for the joy set before him endured the cross, scorning its shame, and sat down at the right hand of the throne of God." (Hebrews 12:12)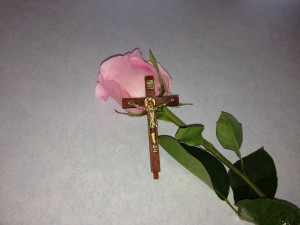 You did this for us, My One Love Jesus, my Abba Shalom…to save us from the dirt and grime of the not Your will but mine…
All of the agony that is in this world turns to nothing as we drink in deeply of the waters of Your Love , pouring forth from your lance pierced side…for us…
for my guardian angel…
I fall on my knees, with hands open wide and I give You my
Yes…
Your will be done, not mine…
Trusting, that I belong to You, my One Love Jesus, my Abba Shalom…
that we all do…
Trusting that You will gently carry my friend home to Yourself…because he belongs to You…
As all of us belong to You…forever held in Your love.
I prayed with my dear friend, I wanted him to know that I loved him, that his kindness will be forever…and more importantly that
You…
Love Him…
"The Lord your God is with you, He is mighty to save. He will take great delight in you, he will quiet you with his love, he will rejoice over you with singing. (Zephaniah 3:17)
Be in Peace, dear friend…
and I hear you say to me…"Thank you darling"!
Everything is Grace,
the wee one